Updated on February 1, 2023
Manage team members in your workspace
Invite Team Member
There are a few different ways you can invite your teammates to your workspace. In this article, we'll describe each one of them.
Team management area
You can access the member management area by clicking on the Team section of your workspace.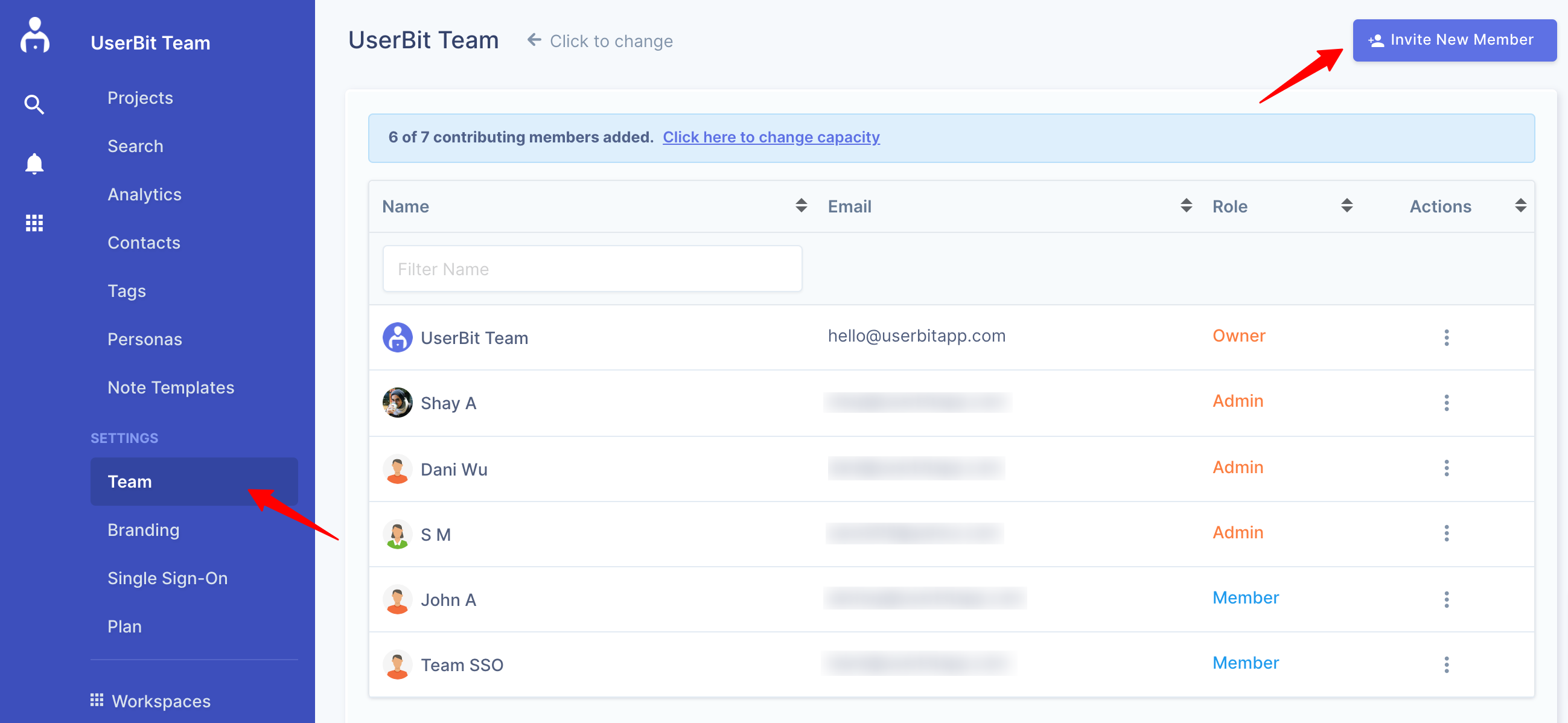 Here you can invite new members by clicking on the
Invite New Member
button. The resulting popup will allow you to:
Invite one or more members via their emails.
Pick roles for the invited members. Learn more about member roles.
Select which projects the invited members have access to.
Once you click Send Invites, pending invites will be created for each invited member.
Pending Invites
All pending invites will be visible to you directly underneath the member table.
All invitees should receive an email with their invite link. These links are unique to the invited individual and are also visible to you in case you want to share them manually. You can also revoke the invites at any time.
Invite members from a project
You can also invite team members directly to a project. On the project edit modal, switch to Share With tab and click on Invite external members. Remember that UserBit allows you to invite unlimited viewers (read-only members) to your workspace.
Remove Team Member
Workspace owners or admins can remove team members at any time from their workspace from the team management area. Simply click on the member row and on the resulting popup, click on Remove Member. The removed team member will no longer have access to the workspace or any of the projects within.