Our Story
UserBit is all about doing things a bit differently. We're not chasing the "go big or go home" startup mindset. Instead, we're focused on building a sustainable business with a happy team and delighted customers.
Being 100% bootstrapped means we're free of investors and debt, allowing us to stay lean and agile. This helps us sprint towards our ultimate goal: helping UX and product teams succeed.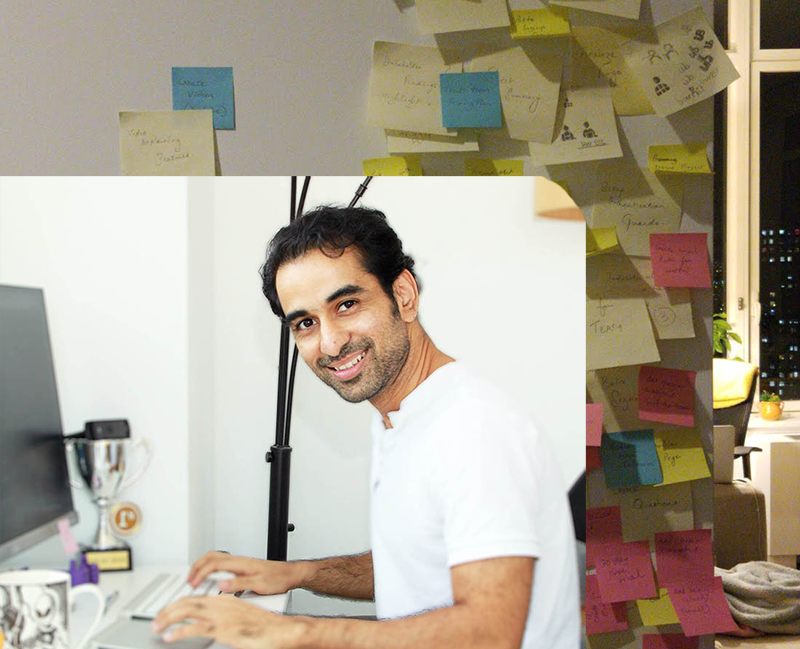 Nov, 2018: It begins
Akshay started working on UserBit in Nov, 2018 from his apartment in Brooklyn, NY.
It took several user interviews with UXers, and many late nights of developing and designing to get the first version of UserBit ready.
It looked terrible and was very limited in what it did.
✅ But it solved a problem.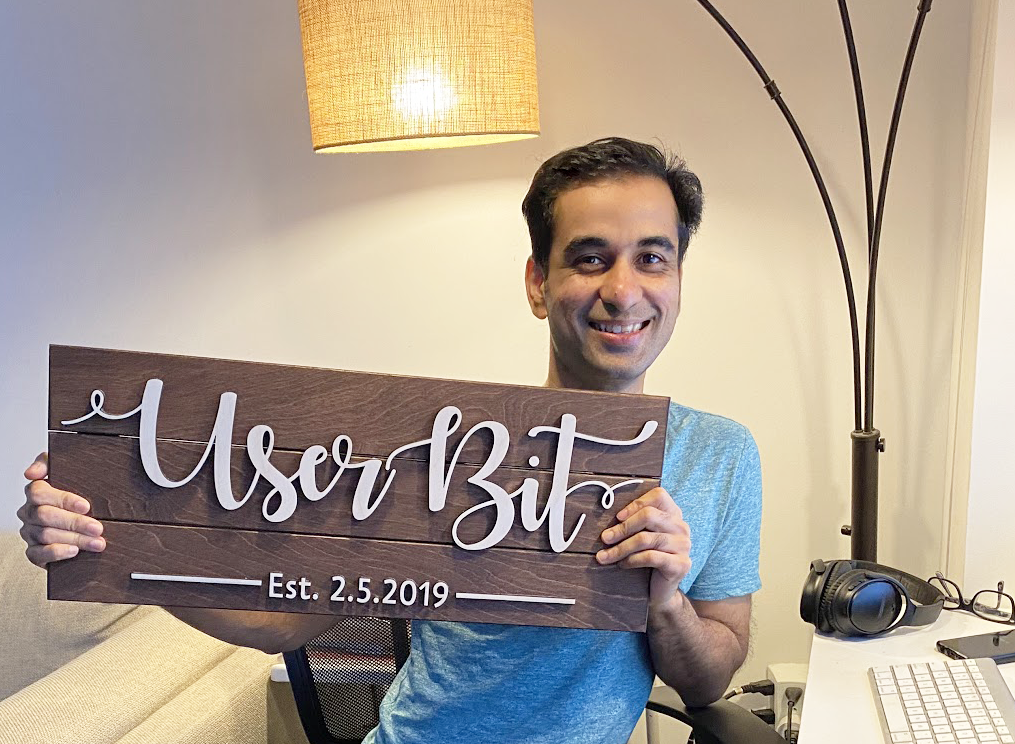 Feb, 2019: Launch
UserBit was launched on Product Hunt on Feb 5, 2019. To Akshay's surprise, it ended up as the #4 product of the day.
"I was up all night watching the site traffic blow up and responding to emails. I even shaved (I don't know why)! The plaque was a gift from my wife. She's my rock."
—Akshay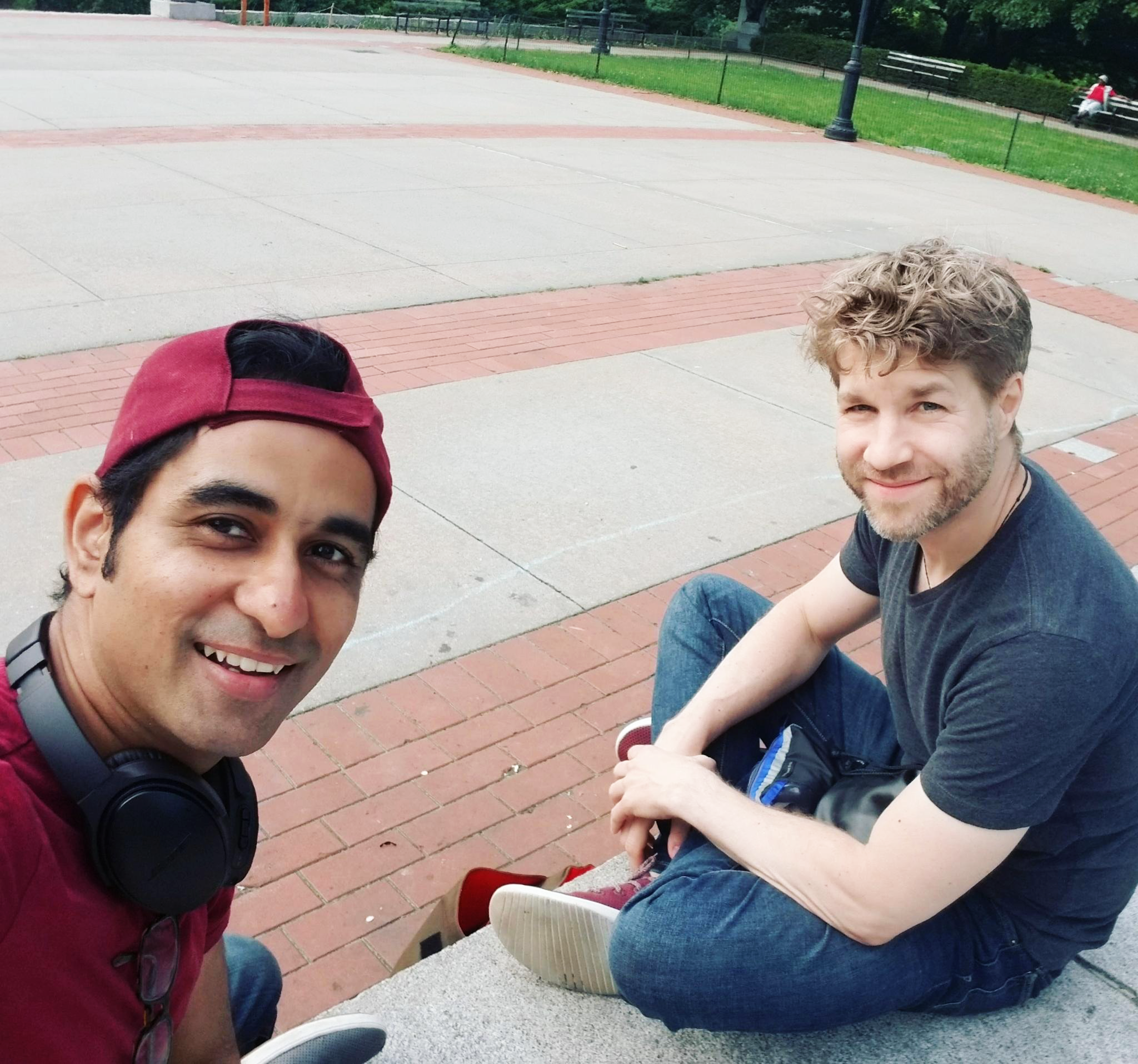 August, 2019: Weekly with Thomas
In late summer of 2019, Thomas started on his own journey towards his dreams.
Thomas and Akshay scheduled weekly coffee walks to brainstorm UserBit's progress and challenges as it grew. Later that year, UserBit crossed 100 paying customers 🎉.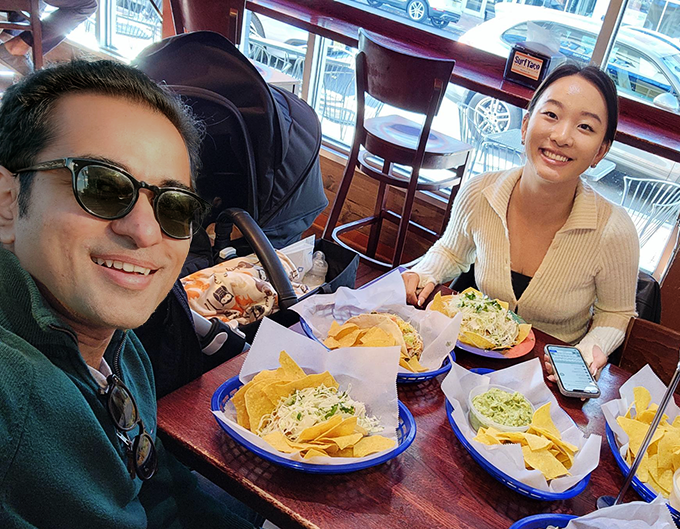 Oct, 2021: Dani Joined
Some terrible tacos 🌮 helped convince Dani to be part of UserBit in 2021. Good timing too, as the number of teams on UserBit was steadily growing.
Dani took over product and marketing, so Akshay could focus on making the platform more robust, secure, and feature complete.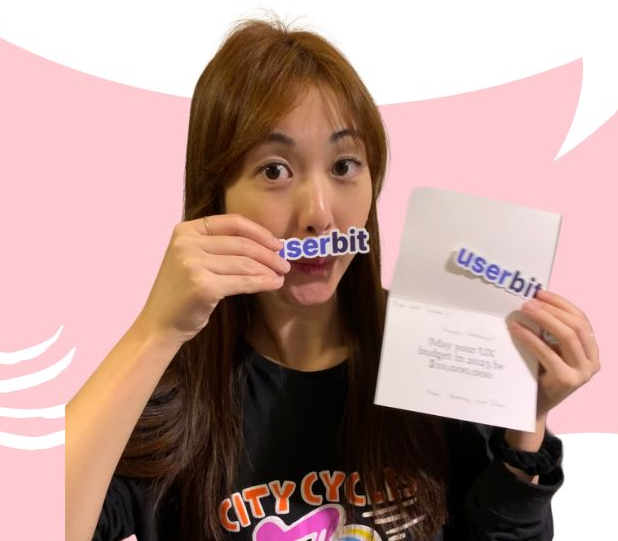 May, 2022: Eva Joined
In 2022, Eva came on board - no tacos were required this time.
With an expertise in SEO and content, Eva is busy creating structure around the resources we're producing here at UserBit.
Meet Our Team
We are a passionate few, driving UserBit's mission to
revolutionize the UX landscape, one project at a time.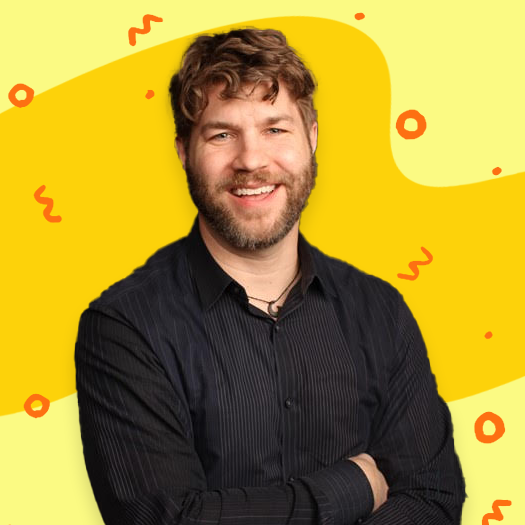 Thomas Kobrick 🇺🇸
Advisor (UX)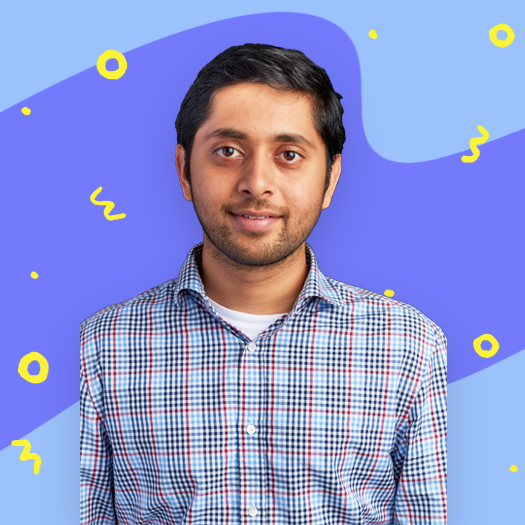 Hrishi Bakshi 🇨🇦
Advisor (Tech)
Founder's Promise
In my career, I've worked with UX teams at companies of all sizes. My teams (just like yours), often struggled with the same research pain-points:
How do we organize research data and deliverables?
How do we apply research methods across multiple data sources to see the big picture?
How do we share our findings with our stakeholders and teammates?
To solve for the above, you either have to piece together a number of generic services, or deal with overly complicated academic tools. Even if you do endup finding something promising, it turns out to be prohibitively expensive.
You deserve better.
You deserve a platform that is specifically made to cater to UX workflow. You deserve a product where the value you get back is many folds the cost. And above all, you deserve a dedicated team that speaks your language and understands your needs. You deserve UserBit.
As UserBit's founder, it is my promise to you that I will work hard everyday to make sure it meets all your expectations and more. UserBit is not just a job for me, it's my mission and I plan on running it for many years. This is why UserBit is completely bootstrapped — we have no debt and only one boss that sets product direction - You.
If you have any concerns or questions about UserBit, email me anytime at akshay@userbit.com.
— Akshay Anand
Founder, UserBit